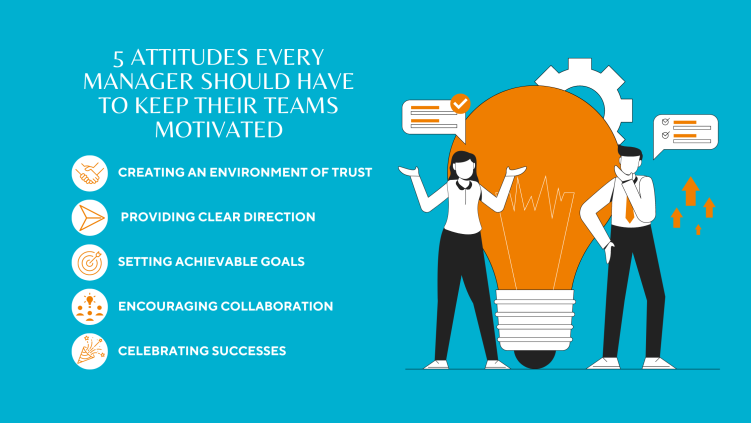 Managers play a vital role in any team's success. They set the tone for how the team works, and they ensure that everyone is on track to complete their tasks. Managers can help their teams focus by creating an environment of trust, providing clear direction, and setting achievable goals.
Creating an Environment of Trust
Trust is essential when it comes to getting a team to focus on the task at hand. When employees feel like they can trust in their managers, they are more likely to take initiative and remain focused on achieving the team's objectives. Managers should strive to build relationships with each member of their team and create an atmosphere of mutual respect. This will encourage employees to be open about their ideas and work together towards common goals.
Providing Clear Direction
For a team to stay focused, it needs clear direction from its manager. Managers need to communicate expectations clearly so that everyone knows what is expected of them. This includes outlining deadlines, assigning tasks accordingly, and ensuring that all members have sufficient resources available to do the job correctly. Additionally, managers should provide guidance on how each task fits into the company's overall objectives so that everyone understands how their individual efforts contribute to achieving those objectives.
Setting Achievable Goals
When setting deadlines or goals for a project, managers should make sure they are realistic and achievable–otherwise there will be no incentive for anyone to stay focused on the task at hand. Setting ambitious but attainable goals shows the team that you believe in them while also pushing them out of their comfort zone and helping them grow as individuals. It also encourages collaboration between teammates as they work together towards a shared goal.
Encouraging Collaboration
Collaboration is key when it comes to staying focused on tasks or projects within a team environment. Encouraging open communication between members allows for knowledge sharing which can lead to innovative solutions or ideas for completing tasks better or faster than before. As well as enabling knowledge sharing, collaborative environments also allow teams to come up with strategies together which can help everyone stay motivated and productive throughout a project timeline.
Celebrating Successes
Finally, celebrating successes is an important part of maintaining focus within a team environment. Celebrating milestones achieved along with successes goes a long way in building morale and showing appreciation for hard work put forth by each member of the team. Celebrations don't have to be costly or elaborate; even something small such as recognizing someone's contribution during meetings or providing incentives for meeting deadlines can go a long way in motivating your team going forward!
In conclusion, managers have an significant role when it comes to helping teams stay focused on projects or tasks at hand–they must create an environment of trust, provide clear direction, set achievable goals, encourage collaboration amongst members, and celebrate successes whenever possible! Doing this will not only benefit the progress of any given project but also serve as motivation for future endeavours!